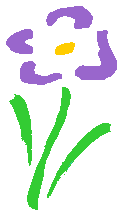 Home

Services

About

Contact


BUILDERS SOFTWARE


About Helen:

Helen is a skilled and experienced massage therapist specializing in Swedish Relaxation Massage and Myofascial Therapy.

What is Swedish Relaxation Massage?
What is Myofascial Therapy?
What about the Energy Boost Massage?
Other Frequently Asked Questions

As one of today's eclectic practitioners of bodywork, she draws on many techniques to provide each client with a totally customized massage. Connoisseurs will appreciate her caring touch, attention to detail and expert application of pressure from light to deep according to the client's needs and requests.

Helen is a graduate of the West Wind Academy of Massage Therapy, of Phoenix, Arizona and A New Beginning School of Massage Therapy, of Austin, Texas.
She is registered by the State of Texas and Licensed by the City of Phoenix, Arizona.


Incall location is near I-30 and Cooper Street in North Arlington. Incall rates are $60 for 1 hour and $80 for 1-1/2 hours.


Outcall to Hotels only, at $100 for 1 hour and $130 for 1-1/2 hour.